What Does Declaring A Climate Emergency Actually Do?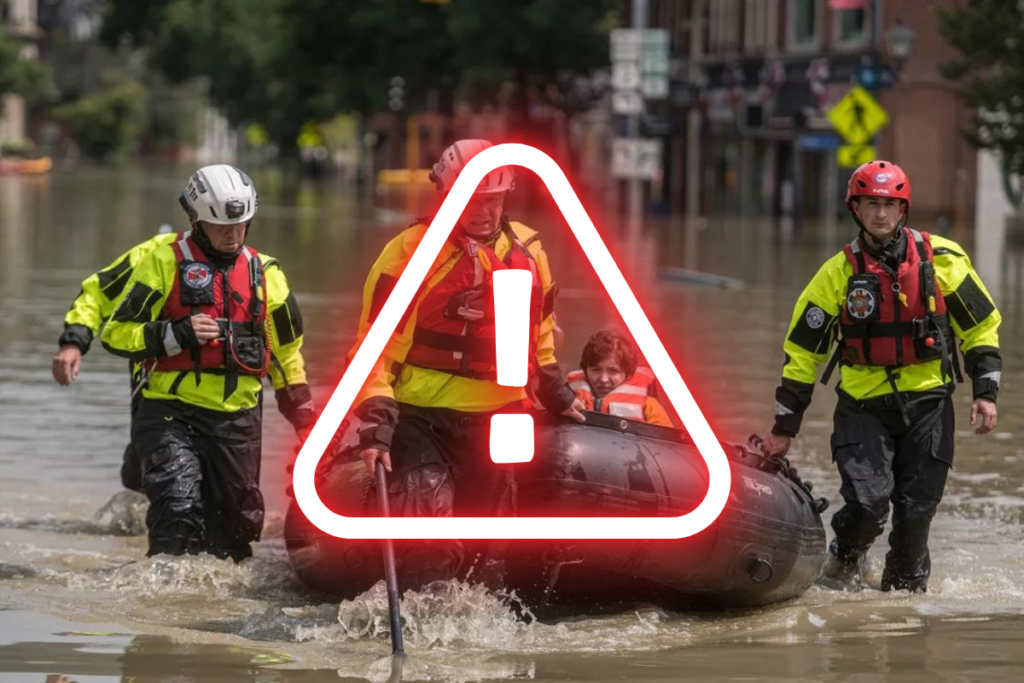 The National Emergency Act and Defense Production Act give the President broad emergency powers, which he could use to slash planet-heating carbon pollution, boost clean energy, and prepare communities for extreme heat, drought, fires, storms and floods — all without needing the approval of a congress that remains effectively paralyzed by oil money.
In July of 2022, President Biden said "Climate change is literally an existential threat to our nation and to the world. This is an emergency. And I will look at it that way." But until the President issues a formal emergency declaration, he's failing to use incredibly meaningful tools at his disposal.
Here are just some of the things President Biden could do if he declares a #climatemergency.
DEPLOY THE MILITARY TO PROTECT US
The Commander in Chief could direct our vast military resources and workforce toward actual defense from the biggest threat we face.
Including: Disaster response, civil engineering projects to harden critical infrastructure, and building out clean energy on military bases in order to slash the emissions of the military, the world's single largest oil consumer.
SPARK WARTIME CLEAN ENERGY MANUFACTURING
Biden could marshall domestic industry to manufacture $650B per year of clean energy and transportation technology. (That's 2x the clean energy funding in the Inflation Reduction Act!)
Building and deploying this equipment will slash fossil fuels pollution AND create millions of well-paying union jobs, which is a nice icing on the saving-our-butts cake.
IMMEDIATELY END OFFSHORE OIL AND GAS DRILLING
Offshore rigs account for 16% of US oil production — much of which is getting exported overseas.
Biden could end it with a wink from his Secretary of Defense and a nod from his Secretary of the Interior.
RE-BAN CRUDE OIL EXPORTS
For decades, the US banned export of unrefined oil, so we could use it ourselves ("Energy Independence!")
But that changed under Obama in 2015, increasing demand for US oil. If Biden reinstated the ban, this single step would slash carbon pollution the equivalent of 42 coal fired power plants every year.
STOP U.S. FUNDING OF FOSSIL FUEL PROJECTS ABROAD
Hundreds of billions in US private investment is still flowing every year to build fossil fuel projects abroad. Biden's emergency trade powers could cut off this dirty money pipeline. (Eat it Jamie Dimon!)
SHOW SOME FRICKIN LEADERSHIP
Even in the face of crystal clear science, historic catastrophes, and existential threats to our health, security, and prosperity, the US government has never acted with a degree of scale or purpose that remotely matched the urgency of what we are facing.
The global, cultural, ecological, economic, security and humanitarian significance of President Biden finally ending this catastrophic failure of leadership can't be overstated.